Investments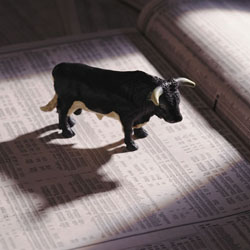 The investments we choose to hold in your account are chosen to meet your specific needs. We construct each investment portfolio after an extensive analysis of your risk tolerance, investment objectives and time horizon. This is part analytical and part relationship. We need to understand your feelings about risk your need for income, growth, asset protection and other factors that are important to you. After ascertaining these factors, we design an investment strategy to fit your needs, based on your investor profile. The key to effective asset management is creating and maintaining a diversified investment portfolio that is designed to work for you for many years.
Our clients are free to choose their broker and custody relationships, but for most of our clients we use Charles Schwab and/or Interactive Brokers. We believe they provide a good range of investment options, reasonable portfolio expenses and high quality client service.
Depending on your view and choice of custodian, your portfolio may contain a number of different types of investment vehicles, which may include:
Mutual Funds and Exchange Traded Funds (ETFs)
Stocks, Bonds and Structured Notes
Option Strategies
Unit Investment Trusts (UITs), Real Estate Investment Trusts (REITs) and Limited Partnerships
Custom Structured Notes and Market-Linked CDs
College Planning and 529s
Cash Management Strategies
There is no guarantee that a diversified portfolio will enhance overall returns or outperform a non-diversified portfolio. Diversification does not protect against market risk.